Our Housing Stock
Our complete Housing Stock currently sits at 2495 properties. However, only a small number of these properties become available for let each year.
Last year, we let a total of 155 homes. These were largely flats and multi-storey properties.
The homes that became available during this time were mostly two apartment (one bedroom) and three apartment (two bedroom) properties. Very few larger homes became available over the year.
The tables below give you information on our current Housing Stock and the number of properties we let last year by size, house type, and area.
The number of different sizes and types of property we manage in the Gorbals.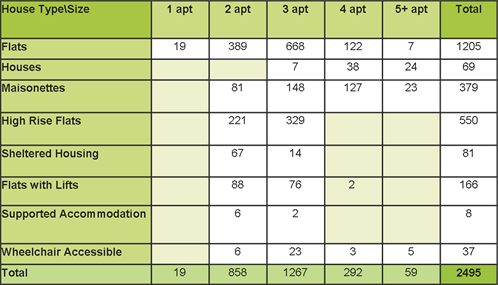 The table below shows the number of properties which became available for let last year, sorted by property size.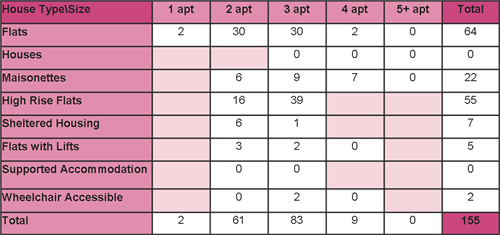 For more information, you can read the Our Homes leaflet by clicking here, or by picking up a copy from our office at 200 Crown Street, Glasgow.