The Coolest Garden in the Gorbals is officially open to the public.
The garden area at St Francis Community Centre on Cumberland Street has been transformed.
Glasgow Life and Gorbals Art Project have reached out to local community groups and school children to create a space that works for people who live here.
Pupils from Blackfriars Primary and St Francis Primary worked together and with Gorbals Art Project to create the designs for the garden, and to rename it as the 'Coolest Garden'. You can see the artwork inspired by the project with the children throughout the space.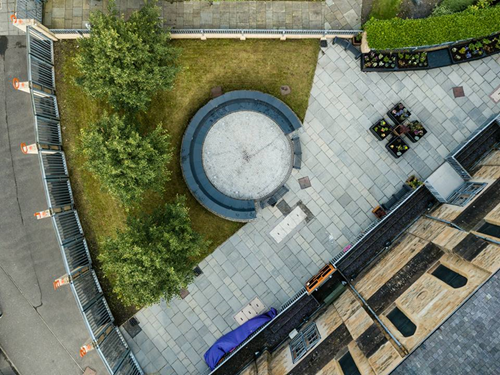 Local people also took part by sharing their views and ideas about what they would like to see in the space, and also by adding their stories of the area to the garden's collection. You can read these stories for yourself in the Hawkers and Backcourt Singers publication produced by the Gorbalites.
Pay the Coolest Garden in Gorbals a visit and find out what else it has to offer any day until 9pm. For more information on the garden, or if you are interested in volunteering, please pop in to the St Francis Centre for more details. You can also contact Janet Bain at Glasgow Life by emailing janet.bain@glasgowlife.org.uk.