Available Homes
Our mid market rent properties are intended for those on low to moderate incomes.

To qualify for the property below, your household must have an income of between £17000 to £36000 per annum.
We currently have one property available for mid-market rent.

2 bedroom ground floor flat on Ballater Place.

Set within the heart of Hutchesontown, these modern homes are close to the city centre and a short walk to Glasgow Green.
Rent (including service charges) is £549.62 per month. Rent is paid one month in advance.

A deposit of one month's rent (£549.62) will be due for payment on receiving an offer. Closing date for applications is Friday 13th September 2019 at 5pm.

Like all our mid-market properties, it includes:
Shower.
Double glazing.
Gas central heating.
Floor covers and window blinds.
White goods - cooker, washing machine, and fridge freezer.
Click here for more information and frequently asked questions about our mid market rent properties.
If you are interested in this property, please get in touch by emailing mmr@newgorbalspm.co.uk or call 0141 429 3900.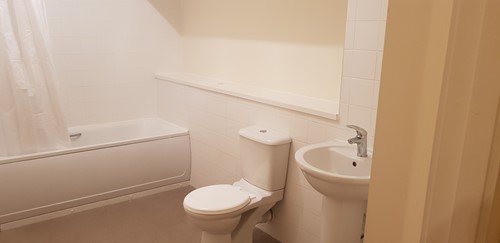 Application Form
You can also download an application form here.
Return your completed application form to mmr@newgorbalspm.co.uk, or to our office at 200 Crown Street, Gorbals, G5 9AY.
Council Tax
Council Tax Rating is set by the city council. However, for 2 apartment (one bedroom) properties are generally rated in these areas as Band B, with 3 apartment (two bedroom) rated as Band C.
For terraced houses, the rating would normally be Band E.
Please direct any questions you may have about Council Tax to Glasgow City Council.