How We Can Support You
There are a lot of pressures when you are running a home. If you are finding it difficult to make your rent, furnish your home, heat your home or put a meal on the table please make an appointment with your Housing Officer. Your Housing Officer will identify any support that may be available to you. There is often something that we can do to help so please do speak to us. 
We are currently working on a Tenancy Support Policy. 
Below are some of the support services that are available. 
Welfare Rights
We have two welfare rights officers who can provide advice on entitlement to benefits, and income maximisation and potential awards. They can also and assist with applications and appeals to all welfare benefits.
Other services provided include:
Assisting with review applications

Providing up to date information on Welfare Reform

Liaising with benefit offices

Advocacy to D.W.P., Sheriff Officers, and fraud services

Referrals to Social Work, N.H.S. and occupational therapy services

Referrals to Money Advice 
We can also provide help with claiming the Warm Home Discount, and assist with any problems with Electricity and Gas providers through the G-Heat project.
Our Welfare Rights Officers, Linda Foy and Ryan Beattie are available at New Gorbals Housing Association office Monday to Friday
Office appointments or home visits are available, and an interpreting service is available if required. The service is free and confidential.
To make an appointment please contact us by calling 0141 429 3900. Alternatively drop in to the office at 187 Crown Street to make an appointment.
The Handyperson Service
We have a free Handyperson Service that is managed by Southside Housing Association. If you are aged 60 or over, or you have a disability, you can get practical help in your home from the Handyperson Service.
Below are examples of the types of jobs that the Handyperson service will be able to carry out:
Changing Curtains
Changing light bulbs
Changing batteries in smoke alarms
Fitting shelves & towel rails
Replacing toilet seats
Replacing fuses
Assembling small pieces of flat pack furniture
Installing Key safes
Dealing with trip hazards (e.g. loose carpets)
 Wiring plugs and
Many other small jobs within the home.
The Handyperson service can not undertake certain types of jobs including any gas, plumbing or electrical work, cleaning, gardening or painting and decorating.
The labour will be free at point of service if you are eligible (you are aged 60 and above or you have a disability) but you will have to pay for any materials used at cost price.
All of the handypersons are carefully selected and undergo Disclosure Scotland security checks. Handypersons will carry photographic identification and will use a password that you agree when making your appointment.
To make an appointment with the Handyperson Service call 0141 433 2749. 
The Food Train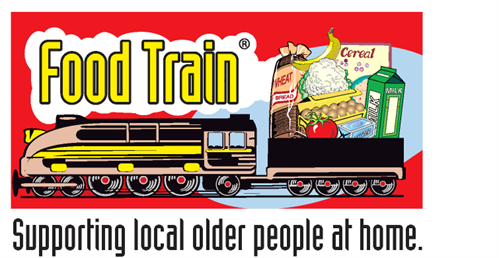 The Food Train is a Scottish Charity with local volunteers providing a vital grocery delivery service to older people living in the South East of Glasgow and the surrounding area.
How does it work?
The volunteers will call to collect your shopping list.
Your order is packed in the shop in a box, complete with your till receipt and your original list.
Your order is then collected by the volunteers for delivery.
On receipt of your shopping you pay the cost of your shopping to Food Train, plus a small delivery charge.
Who can use Food Train?
Any older person living in the South East of Glasgow and the surrounding area who has difficulty doing their grocery shopping due to ill health, disability, frailty or mobility problems can enjoy the benefits of the food train.
Food Train customers can:
Obtain a wide variety of food and household goods at reasonable cost
Have their shopping delivered direct to their cupboards
Enjoy fresh food and a healthy diet
Have regular contact with people
Stay in the comfort of their own home and community.
For more information follow this link:
Or phone the Food Train on 0141 423 1722
Employment Support
Finding a job can be very challenging, especially if you don't have experience, qualifications or lack confidence in your skills.
Jobs and Business Glasgow can help you access courses and workshops to help you develop your skills and gain new ones. They can also help you find a volunteering opportunity if you feel that you are not ready for work but want to use your skills and buid your confidence.
If you are ready to look for work, Jobs Business Glasgow can help you with your CV, application forms and interview skills. They also has direct access to job opportunities.
Jobs Business Glasgow can be found locally at the Adelphi Centre, 12 Commercial Road, Glasgow, G5 0PQ. Give them a call on 0141 274 3168 for more information.